CARE International's Global Lead for Ending Gender Based Violence
Since February 2017 Chrysalis has led the global strategy on Gender Based Violence for CARE International as its Affiliate in Sri Lanka.  This is the first time a CARE entity from the global south led one of the confederations critical outcomes.
In August 2020 CARE International adopted 'CARE VISION 2030' outlining the confederations joint ambitions to save lives, defeat poverty, and achieve social justice. Ending gender-based violence falls within the global impact area of gender equality, one of six impact areas that will help deliver Vision 2030.
Chrysalis's role involves providing thought leadership, technical expertise, innovation, impact measurement, scaling and learning on GBV across the confederation and facilitating alignment to CARE's Vision 2030.
Learn more about CARE's GBV Programming
A Journey to a Life Free From Violence
The following report documents Chrysalis' contribution to leading CARE's global strategy on gender based violence* between February 2017 to April 2021, and captures outcomes, reflections on some critical gains, highlights, and lessons learned.
*Prior to adopting Vision 2030, CARE's global outcome on gender-based violence was referred to as a Life Free From Violence (LFFV). 
Report: LFFV Lessons Learned|Key Milestones: LFFV Infographic
People Leading Change 
Vindhya Fernando – Chrysalis Focal Point
With over twenty years of experience working in the development and humanitarian sector, her expertise is mainly in Gender Transformative Approaches, Women's Empowerment and Prevention of Gender Based Violence and Conflict Sensitive Programming In Sri Lanka and the Asia Pacific Region. Vindhya has over 10 years of experience in project management which includes fundraising, programme quality management, project design, monitoring and evaluation
May 2021 to date
Thiagi Piyadasa represents Chrysalis as the Global Lead to End GBV for CARE International. Thiagi has over 15 years' experience in the human rights and development sector as a researcher and development practitioner, and is a practicing human rights lawyer. Previously, Thiagi served as Gender Advisor with Oxfam Australia in Sri Lanka where she provided programmatic leadership for gender mainstreaming for Oxfam's programs in economic justice and conflict prevention, and overall direction to the gender justice program with a specific focus on addressing gender-based violence, promoting gender equality, and rights for women and girls in rural and war affected communities.
Priyanka Samarakoon represents Chrysalis as the Monitoring, Evaluation and Learning Advisor for CARE International's GBV in Development outcome area, and provides strategic direction and technical advice in relation to MEAL. Priyanka has over 18 years of experience working in the international development and humanitarian sector. In her various capacities she has worked as a senior technical advisor for CARE International, in Sri Lanka, UK and Turkey and as a freelance consultant has continued to work with CARE in Sri Lanka, Pakistan, Afghanistan and Turkey as well as Chrysalis and other INGOs in Sri Lanka.
A Feminist Perspective on Supporting Social Movements
Between September and November 2019, the previous co-Leads of the LFFV Global Outcome – Zainab Ibrahim and Jayanthi Kuru-Utumpala – held a series of conversations with ten feminist allies from different parts of the world, in order to listen and learn from external perspectives on what CARE should do, or change, in order to be a better supporter to feminist movements. These perspectives were used to inform CARE's deliberations in developing its Programme Strategy for the next decade.
Read the full report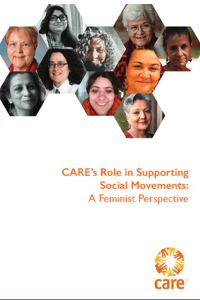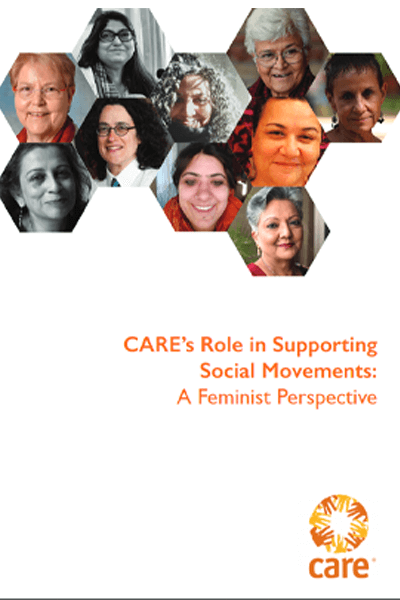 A selection of audio clips from these conversations were shared internally at CARE as part of the #16 days of Activism campaign in 2019. Listen to them below: