A Feminist Perspective on Supporting Social Movements
Chrysalis, an independent affiliate of CARE International, has been leading the global outcome on the right to a 'Life Free from Violence' (LFFV) since February 2017. This global outcome implements CARE's 2020 Program Strategy, which focuses on programming around prevention of and response to Gender Based Violence (GBV) throughout the CARE confederation. As part of its role in leading the LFFV global outcome, Chrysalis also contributed to the development of CARE's proposed 2030 Programme Strategy.
Leading the LFFV Global Outcome involves multiple roles and functions, most of which take place at global and regional levels
1) Chrysalis is leading, connecting and coordinating within CARE to lead work on preventing and responding to GBV, bringing together colleagues across thematic areas and regions throughout the CARE confederation.
2) Providing technical assistance on preventing and responding to GBV to CARE staff located in global, regional and country teams, and also facilitating linkages to technical expertise within and outside CARE.
Between September and November 2019, the co-Leads of the LFFV Global Outcome – Zainab Ibrahim and Jayanthi Kuru-Utumpala – held a series of conversations with ten feminist allies from different parts of the world, in order to listen and learn from external perspectives on what CARE should do, or change, in order to be a better supporter to feminist movements. These perspectives were used to inform CARE's deliberations in developing its Programme Strategy for the next decade.
Read the full report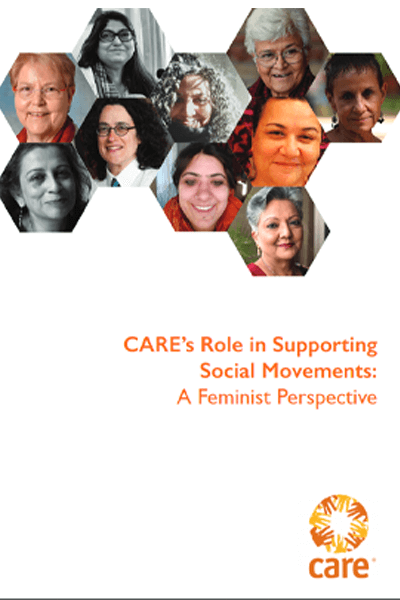 A selection of audio clips from these conversations were shared internally at CARE as part of the #16 days of Activism campaign in 2019. Listen to them below: